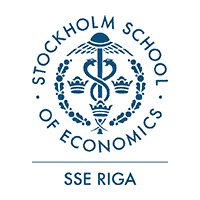 The Stockholm School of Economics in Riga (SSE Riga) ─ is a private international business school. It is situated in the historical center of Riga. It was founded in 1994 by the Stockholm School of Economics with support of Ministry of education of Latvia Republic. Over the years SSE Riga has acquired a reputation as the leading business school in the Baltic region.
photo: https://www.sseriga.edu/
Study at SSE Riga
The Stockholm School of Economics in Riga provides Baltic students an opportunity to get knowledge and skill while staying at home and not going abroad for studies. Graduates of SSE Riga are highly-skilled and highly qualified professionals which are competitive in Europe and around the world. The majority of teaching staff are English speaking professors. All courses are taught in English.
SSE Riga is the business-school where the majority of the courses are based on the case study method. It means that real-life business experience, description and analysis of the real social, economic and business lessons are incorporated in the study process and in the programme content.
SSE Riga offers two degree programme which are accredited by the Latvian ministry of education and science:
The three-year BSc in Economics and Business.
The two-year Executive MBA programme. The programme is designed especially for experienced managers and professionals. After completion Diploma of Executive Master of Business Administration will be issued by SSE Riga
Every year 130 students are enrolled in the Bachelor's programme and 20-30 students are admitted to the Master's programme.
While enrolling in SSE Riga students have access to student loans guaranteed by the government. Students with a history of successful academic performance can receive a scholarship to be awarded by SSE Riga Alumni Association Scholarships.
Rating
In 2018 and 2019 SSE Riga academic programme had been recognized as the most highly valued business and economics study programme. The ranking has been based on opinions expressed by the members of the Employers Confederation of Latvia (LDDK). The survey of the employers had been arranged by LDDK and international portal Prakse.lv. In accordance with Financial Times Top European Business School in 2019 SSE group (Sweden, Russia, Riga) is the business-school No. 1 in Baltic/Nordic region.