Baltic International Academy (BSA) was established in 1992 by the organized group of hard-working enthusiasts. Nowadays, it is one of the largest non-government higher education establishment in the Baltic States and Northern Europe. Baltic International Academy has been officially accredited by the Ministry of education and science of the Republic of Latvia. Academy's alumni and graduates are in high demand all over the world.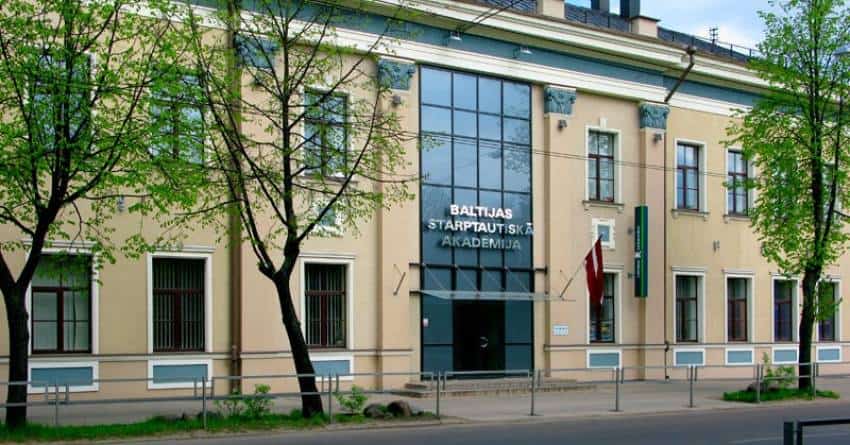 photo: https://bsa.edu.lv/
Study at BSA
The number of students who are enrolled BSA each academic year is over 7,500, including more than 500 foreign nationals from 30 countries. The Baltic International Academy offers 26 courses and programmes leading to officially recognized higher education degrees such as bachelor, master and doctor.
The Academy provides students with an interdisciplinary and international degree course in humanities, social and economic sciences, jurisprudence, translation and interpreting, international finance, business management and administration, marketing and management, digital visualization, programming and computer-aided design, regional economics and economic policy.
The Baltic International Academy is the only Latvian higher education establishment in which studies are realized multilingually under the programme "Eurolingua". In accordance with this programme students are divided into three groups. Studies in each groups are held by the following languages:
Latvian.
Russian.
English.
So that, in Latvian taught group 75% of the studies are held in Latvian language and 25% - in Russian and English. In Russian taught groups 75% of the studies are conducted in Russian language and 25% - in Latvian and English.
Before enrollment foreign nationals are offered the international preparatory courses in February and October, in June and August. This courses gives students an opportunity to adapt to a new place, get to know Latvia, and facilitate their adaptation to a new way of life.
International cooperation
The Baltic International Academy signs more than 400 agreements on cooperation with foreign universities, including 145 agreements on participation in Erasmus + programmes. It provides the opportunity for the students to participate in the exchange programmes with 25 partner European universities. Also, students of BSA who are involved in this programme can gain work experience in one of the companies operating in EC.