My name is Nastya, I'm 22 years old. I am a designer and have been living in the apart-hotel "Ventspils Loft" for almost a year. I found out about this wonderful place on the Internet. I contacted the administration and moved to the new apartment a week later.
I live in a small studio, only 11sqm, but that's ok, I'm pretty small, so we fit perfectly. Usually I work a lot and do not spend much time in the apartment, but I want to tell you about one of my last holidays.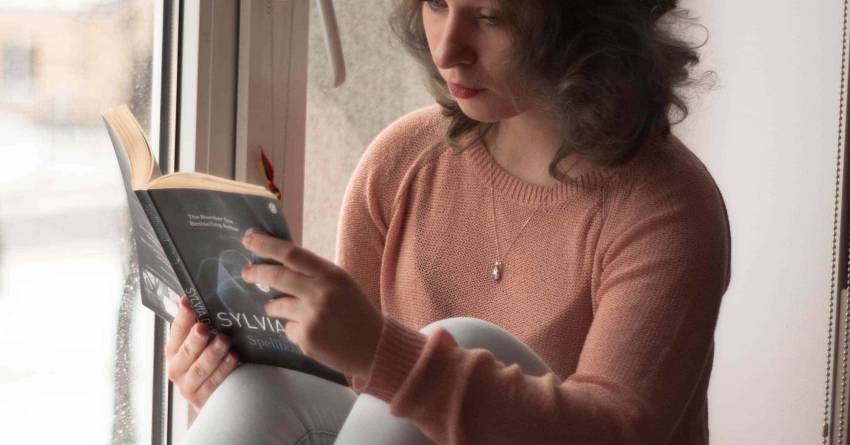 I woke up from the bright sun. The last fragments of the dream were still in my head. I can feel an unbelievable vigour and charge of energy in my body. It can be compared to a "mobile phone", which is "fully charged". I smiled. So the day will be great! I freshened up my eyes with iced tap water and decided that I should have a cup of espresso. I went downstairs to the reception, where there is a coffee machine, I had a cup of aromatic coffee and greeted my new neighbours who were just getting familiar with the apart-hotel. I went out to have a cigarette. Morning has begun ...
I did some morning exercises and had the breakfast. I have to do my cleaning routine at home and shake out the breakfast before the gym. Have to wash yesterday's dirty dishes and slightly clean up the apartment. I went out to throw away the trash. It had been snowing during the night, so I almost slipped. But I did not get confused, ran a little and slide to the bottom. I went back more carefully. Will have to tell about this problem to the administration so that they sift some sand there. It's already midday, it's time to get ready for the fitness.
The sports club is not far, literally two steps from the hotel. The club is full of such a late visitors like me! There are lots of nice guys exercising usually. They catch my eye! The time in the gym passed quite quickly, it's time to go home.
In the evening, I have decided to invite a friend. While she was getting prepared, I went to the shopping center Spice, which is 800 meters from the complex. I bought different snacks and went to meet my guest as she was visiting for the first time. We went to the apartment and she really liked it. Despite the small size, the apartment has everything one needs: a mini-kitchen, which is as functional as standard size kitchen, a small bathroom. We chatted a bit and watched the movie. Afterwards we went down to have some coffee. There I got to know the new neighbours. This is the main place where I meet my neighbours.
When my friend left, I decided to read for a while. It is very relaxing before going to bed. While reading the book, I did not even notice that it was almost one am. It's time to sleep. Tomorrow back to work ...